It's a very rar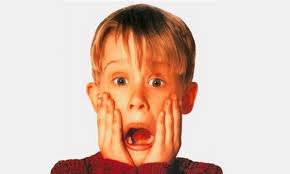 e occurrence. I am home alone. The dog is here, but she doesn't really fill the void left by my missing husband.  He's missing because he has fallen into the grasping hands of the medical profession.
I'll probably get him back tomorrow.  Unless he escapes tonight.  I left him his cell phone so he could call me for a ride home if he does tie the sheets together and climb out the window. That seemed like a better plan while he was in Emergency, conveniently located on the first floor. Now he's tucked into a 9th floor room. I don't think he has enough sheets to make it to the ground.
Ending up dangling 20 or 30 feet from the sidewalk will be totally counterproductive. He'd be right back into the ER for the broken bones. And the followup care required, casts and pain meds and mobility issues I really don't want to deal with.  I'm sure he feels the same way about all that.
As a friend pointed out, with him away I could go out partying. More in line with real life, she also noted that this is my chance to watch anything I want on TV. That means none of the  forbidden programs are on tonight. Although, Bacon Paradise is looking kind of interesting.
I do get to go out tonight. Not partying, or at least not my party. A flock of flamingos need to show up in Fremont sometime before dawn to celebrate someone's 33rd birthday. Since my driver is lounging around in his luxurious hospital room, the dog gets to ride along as

security officer.
She won't be thrilled. Something about the seat being too small for her to stand comfortably. And maybe a memory of the day I had to stop short and she kept right on going, out the  window (oops!). I really can't understand why she doesn't like to ride  in the van. Nobody said being security officer was going to be an easy job. At least she gets to go for a  ride. Even more important to her, she doesn't have to  stay home alone.  As miserable as it is in the van, it beats staying home alone.
Somehow, it doesn't seem particularly desirable to be 'alone at last' under these circumstances. Maybe if he was out carousing with friends, visiting one of his kids, or on a retreat (not that he ever does any of those things) I might be more inclined to call a friend to meet for a cocktail or a movie. Then again, maybe not. Jeopardy is on and the dog has been alone for far too long today. And there's the raccoon  to deal with pretty soon.  And if I don't turn and look directly, it's sort of like he's right over there to my left, sleeping in his chair, as usual.